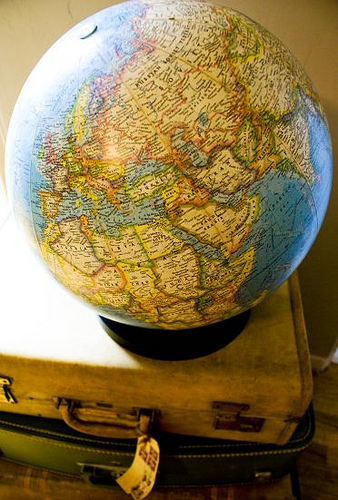 Today I am taking off on my annual trip; I will be gone for 7 weeks!  I will be updating you on where I am and what I am doing and hopefully posting pictures along the way.  While packing the last couple of days I came up with a list of some of my travel tips, some of them you might already know.
Do you have any travel tips of your own?
Before I leave I print address labels for everyone I want to send a postcard to, this takes up less space and makes sending postcards easy.
I always pack a few Ziploc bags of detergent, it's easier to rinse off a pair of underwear in the sink then pack more clothing.
Always pack a small roll of gaffers tape it can fix almost anything and you never know when it will come in handy.
If you take any pills (vitamins or medications) and are traveling for more than a week, you should separate them into bags, one bag per week.
When I go to underdeveloped countries I pack clothing that I want to get rid off and at the end of the trip. This makes room for my purchases and the locals really appreciate it.
Always bring a cheap alarm clock, wake up calls are not standard in all places
If you're a creative person it is always nice to bring a small sketchbook and pencils.  It's a great way to be inspired and pass time.
I always bring a small knife, band aids, antibacterial cream, and alcohol swabs. A mini first aid kit of sorts,  the antibacterial cream is great in places like the jungle where you can't always wash your hands.
If you wear glasses bring a second pair, just hide the extra pair in your suitcase.  If you don't bring them you will lose yours and if you bring them you will never use them.