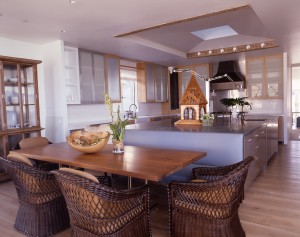 I don't know if you agree with me on this one, but according to me there are basically three or four colorations I like to work with when it comes to wood floor finishes.
One is a sort-of drift wood color which makes the rooms feel earthy. The other is bleached floors, which I've been doing for so many years but still like the way they give a space a sense of lightness and brightness (especially when paired with white walls, which creates the perfect envelope). The third floor color I like is a Mahogany color which I use with part ebony (mixture mahogany & ebony) to give, again, a rich, warm sense to the space. But I always err on the darker side – more mahogany.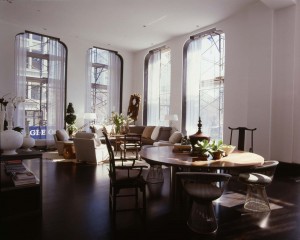 The last is  a black stained floor, which I usually have stained on open grain, with two heavy coats of ebony to give a very contrasting sense in a room and it makes spaces look very graphic.
What's your favorite type of floor?