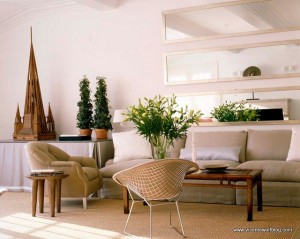 It's hard to believe – with the economy being what it is -that so many vendors are still not pampering and following through and catering to us designers who are providing them with business. "Oh, the truck broke down, the glass broke, the workman didn't show up today", or the 'I'm not going to answer your phone call or return it' and the sort of excuses I have heard for years which say to me "I don't give a shit about you" just makes me so angry.
Naturally I'm not saying every supplier, but I will tell you this, the ones that are doing this to me will not work with my firm anymore. It's hard enough trying to find clients and trying to keep the relationships with the clients smooth. Who needs a supplier throwing a spanner in the works?
Are you all having similar problems? Please commiserate with me if you do!