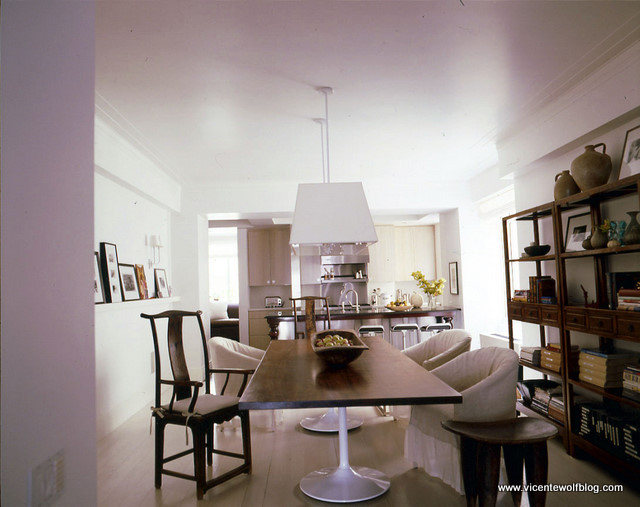 Each time I don't listen to my gut, I pay the price.  And I've come to realize that sometimes it is better to face the music at the beginning than to try and fool yourself into looking at the world through rose-colored glasses.
Recently I had a prospective client come back to me after two years and we started the process all over again. The first time we got the ball rolling and they just disappeared – much to our frustration at the time, and after hours spent working on this project. Well, they came back now, professing to wanting to start work immediately and being very excited about working with us – both here and at VW Home. We had a one and a half hour meeting where, from my recollection of the house, we discussed what could work and what wasn't working and I gave them some really good ideas. They asked for a contract, it was sent out.
A week went by. We followed up a few times and the phone calls were not returned. Then we finally received one to inform us that they had decided that they wanted to work with their contractor and were going to be managing the process themselves.
The thing is, when they first came back I had a sense in my gut that the same thing was going to happen, but I wished for better. And when it did (again), I went through the whole "What did I do" / "What did I say" / "Too many ideas" / "Not enough ideas" and after beating myself up a little. Mostly thanks to my shrink I realized that it had repeated itself from the first time and it had nothing to do with me. I had put my best foot forward and that this is just they way some people work.
You need to listen to your instinct and when something seems to be one way, don't disregard it. Certainly look at it and question your role in it, but don't beat yourself up. I'm guessing that, had we gone down this road with these clients, the same thing would've happened in some form or the other. I know it happens to many other designers and invariably  you end up question yourself. But sometimes you look at situations and you just know.
Have you had this happen to you?