I'm excited to announce that I will be a Color & Design Advisor with PPG Pittsburgh Paints and their Voice of Color program. This program is something very close to my heart because it includes travel and color inspirations.
It started with my trip to India this past January. As I traveled to Rajasthan with my PPG color fan, I kept my focus on writing about the colors and what inspired me and the location of where they were found. For example, at the Taj Mahal, the bright saris the women wore and the vibrancy of the spice markets were endless.  So imagine a 6'1 New Yorker walking through the streets of Rajasthan markets towering over the locals with my camera, my Pittsburgh Paints color fan and my journal in hand. I stood out like a big sore thumb, to say the least. This process allowed me to really focus on discovering a multitude of colors that I would have passed if it was not for my PPG project.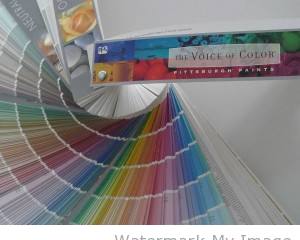 I appreciate Pittsburgh Paints reaching out to me even more since becoming aware that they represent a bigger story – their global and genuine coloration influence. PPG has the capability to manufacture in 26 countries, along with having trend analysts in nearly a dozen regions to forecast the future color stories for the world's automotive, consumer electronics, aerospace and design architectural fields served my fascination beyond the obvious.
I am very excited to share my experiences and perception with the design community. As the program progresses, I will continue to update you on this project.
In the coming weeks, I will be traveling to Nevada to the Burning Man event. In the past, I've been very coy about attending this event due to others' opinions. Enduring the comments of "why go" and "it doesn't seem like a Vicente thing to do", I always answer "why not" with a smile. Since being exposed to it through a friend with very elaborate pictures of the event, I was intrigued. I felt it was something I should experience and a place I needed to go. Some may call it a hippie festival, an art expo or even a Woodstock version of a sex and drug party. Regardless of what many may think, I am going to experience the creative process in an unrestricted environment in the middle of the Nevada desert. It's a place for people to be innovative, and let loose their fantasies and desires. Don't worry; I'll have plenty of photos to share with you all. If interested, check out the burning man website at http://www.burningman.com/.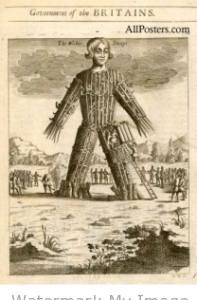 For so many years I have heard about Gaudi and his work in Barcelona.  He is known for his whimsical architecture and nature-inspired design.  Seeing is work in person was certainly was worth it.  I visited most of his buildings and gardens, including the apartment building La Pedrera.  His attention to detail is amazing.  He used organic shapes threaded throughout the architecture and interestingly-shaped chimney stacks on the roof.  There is museum on the rooftop showing the progress of his design and evolution through scale models, plans and objects.  You get a sense of how he developed his ideas and brought them to fruition.  There is an apartment that you can walk through and he see how he laid out his spaces.  I think he sacrificed some functionality to fufill his aesthetic goals.  In general, when you look at the building and the lobby, even the most miniscule elements were embellished with with tile, metal, wood, or anything that he could get his hands on.
I also visited the Palau Guell, a private residence which was built between 1885-1890 with a much more somber construction.  The space is still loaded with details but feels very introverted.  You don't get a sense a light and openness when you walk through.  Gaudi used staircase rails, stained glass, and carved plaster throughout the space.  Only when you reach the roof do you feel a sense of lightness and spirit in his design. 
 Out of all the private residences he designed, the one that I enjoyed the most is Casa Batllo.  He plays with color and the space has a strong art neuvou influence.  He uses almost anatomical elements in the design, like ribs and gills. 
His crowning glory is the cathedral, Sagrada Familia, which is still under construction even after many decades of work.  It soars to the heavens with a great sense of lightness, because it is all built out of light-colored stone juxtaposed by bronzes depicting the life of Jesus.  There are several entrances, each with signficance about the life of Christ.  All in all I have gained a great respect for a man whose dreams were made into reality.  He was truly one of the most individual architects of the 19th and early 20th Centuries whose work spoke of his vision…a very different contrast to Mies van der Rohe.
In Barcelona, you can take a funicular (tram) to see the Miro museum.  It's worth seeing, there are beautiful Miro pieces at the museum.  You can take a walk to the National Museum Catalunya, which was built for the same world's fair as Mies' Pavilion.  It's a lovely walk and you will certainly enjoy it. 
It was three hectic of touring, walking, and trying to absorb the city.  In between, I saw my goddaughter who lives in Barcelena and drank some good Spanish wine.  All in all, three productive days.