Celebrate every special occasion with the Jasmine sterling silver flatware available at VW Home. A great gift for newlyweds who want a modern twist on traditional table settings. As seen in The New York Times, Sunday, June 2nd issue as the #1 pick for bridal registries.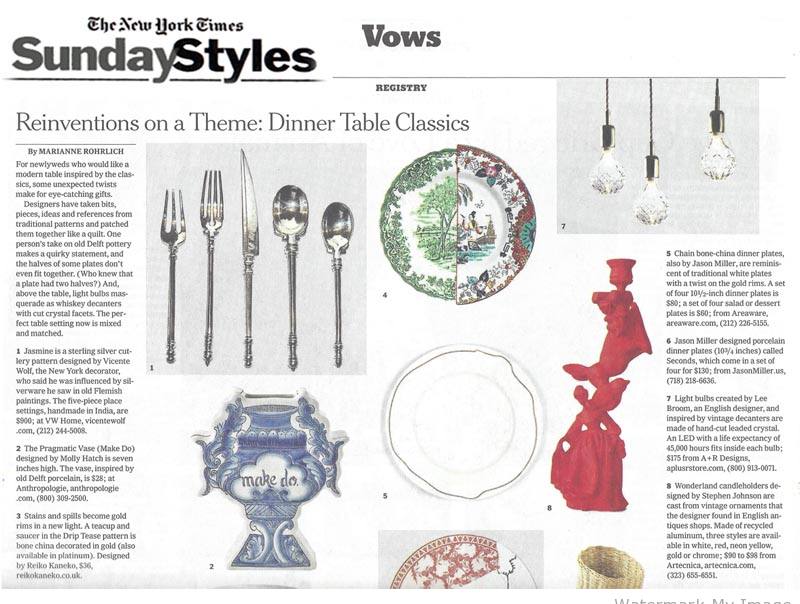 "Jasmine is a sterling silver cutlery pattern designed by Vicente Wolf, the New York decorator, who said he was influenced by silverware he saw in old Flemish paintings. The five piece place settings, handmade in India, are $900; at VW Home, vicentewolf.com, 212-244-5008."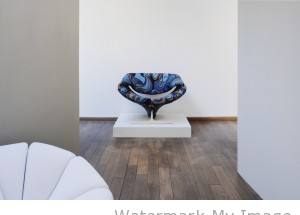 "I have always loved the ribbon chair for its fluid qualities. To me, it has a great sense of humor. It almost looks like a smiling face."
http://www.designmiami.com/designlog/columns-listing/top-picks/vicente-wolfs-favorite-work-at-design-miami-basel-2013/
Stop by and shop amazing deals at VW Home Showroom inventory sale starting Monday, April 22nd – Saturday, April 27th at 333 West 39th St. 10th Floor, NYC.