This Wednesday, March 5th at 1:00 pm (eastern time) I will be the guest of Kevin Sharkey at the Martha Stewart Home Design Show on Sirius XM Stars Radio, Channel 106.  This is a LIVE show so, call in and speak with me personally regarding your design questions at 1-866-675-6675. Nothing is off limits!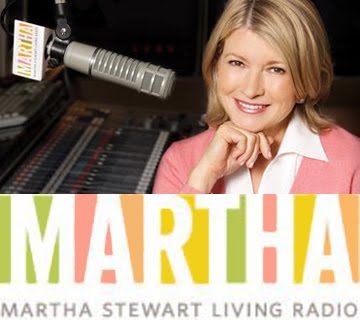 Don't forget to pick up the February 2014 Architectural Digest issue today! Not only did I have the pleasure to design Emmy-winning actress, Julianne Margulies home.  I also had the pleasure to participate in the photo shoot with Interiors Editor, Anita Sarsidi and Editor-in-Chief, Margaret Russell.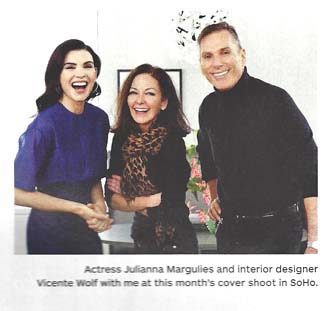 A must read for the month of February!
http://www.architecturaldigest.com/celebrity-homes/2014/julianna-margulies-vicente-wolf-manhattan-apartment-article
At last, today is the day I leave for my trip going east for six weeks to partake in a journey of exploration seeking new designs, vibrant colors, exotic foods and rich textiles.  I wish I had another three days to work on multiple pending projects with my team but thanks to technology, we will have the capability to communicate by Skype during my travels.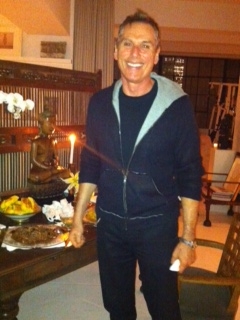 Right at this moment, I am stuffed with Christmas cookies, chocolates and anything with loads of sugar and carbs.  My sugar rush has me hyper to the point that I am running around my office for no apparent reason.  I'm guessing  I can sprint to the airport in 30 minutes flat, no car service needed. I am packed, ready, willing and able!
Since I will be away for many weeks to come, I want to wish you a Merry Christmas and a Happy New Year.