Williams-Sonoma's kitchen design website, Cultivate.com featured gray as the new white! Gray is a color I have been using for years in my designs. My favorite choice when working with this color is Dover Gray by Pittsburgh Paint.  Pittsburgh Paint has a vast collection of shades that can be used for any room in your home.  It's an elegant color that gives depth to neutral and brings life to bold tones adding a comfort element to any room.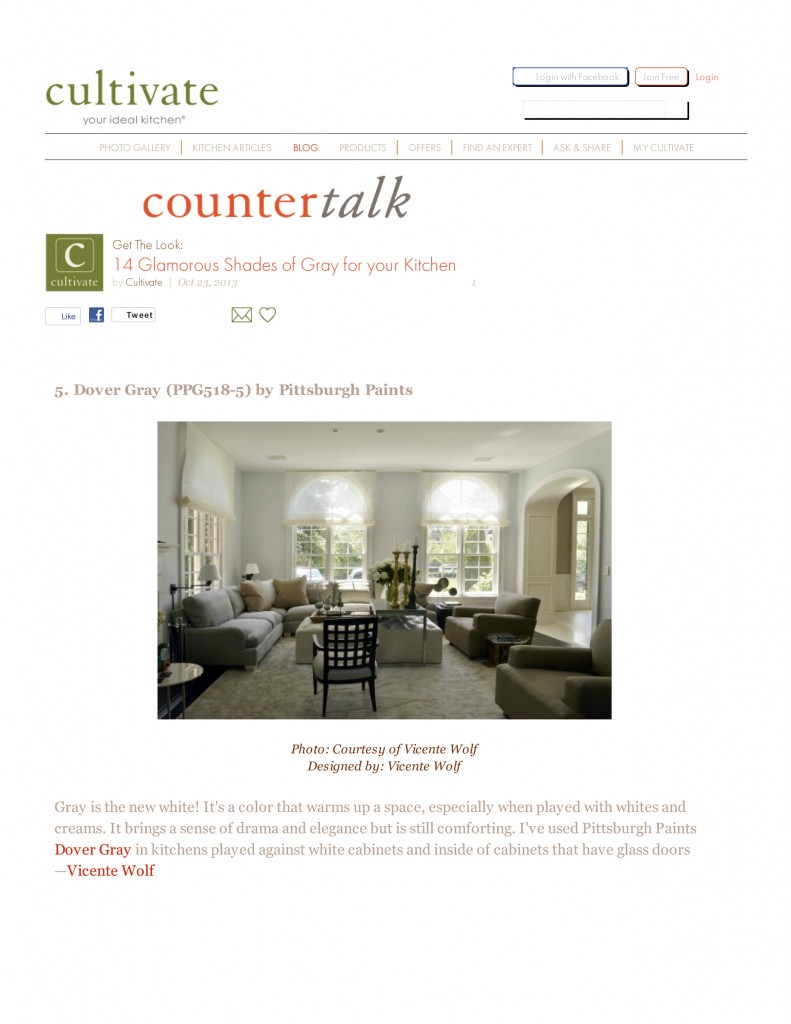 Last month I had the pleasure to speak with writer, Crystal Palecek of Rue Magazine about design, travel and the 10 things I can't live without. Needless to say, she was very surprised and intrigued with my list of must-haves including my love of the classic record player. Sorry readers, no IPod needed in the home of Vicente Wolf. Check out this article in the September 2013 issue of Rue Magazine available online at www.ruemag.com.
Young designers usually ask me, "What's your inspiration?" My answer to that is what doesn't inspire me.  As I sit at my desk in the middle of an intense project, I turn to my favorite artist Frida Kahlo who continues to inspire my design ideas. After 10 minutes of meditation, I'm out the door again to another meeting.  Architectural Digest in hand for cab ride inspiration, enjoy!
Deskside Inspiration:
Latest design magazine
NY Spaces Top 50 invite
Iphone
Leica camera
mail opener from Bali
Frida Kahlo book
business cards