Departure Magazine Home & Design Fall 2014 issue:
 "Ask the Expert"
"The first thing I do is throw out the paperbacks; they get ratty so quickly.  Then I remove the dust covers on hardbacks because they look richer that way.  I like organizing by height – nothing to rigid, with some vertical stacks leaning against horizontal ones, all occasionally accented with a wonderful object.  I have carved monkey skulls from Papua New Guinea, and for clients I've used Burmese bronze bells or seashell.  The shelves are there for books, not for displaying tchotchkes."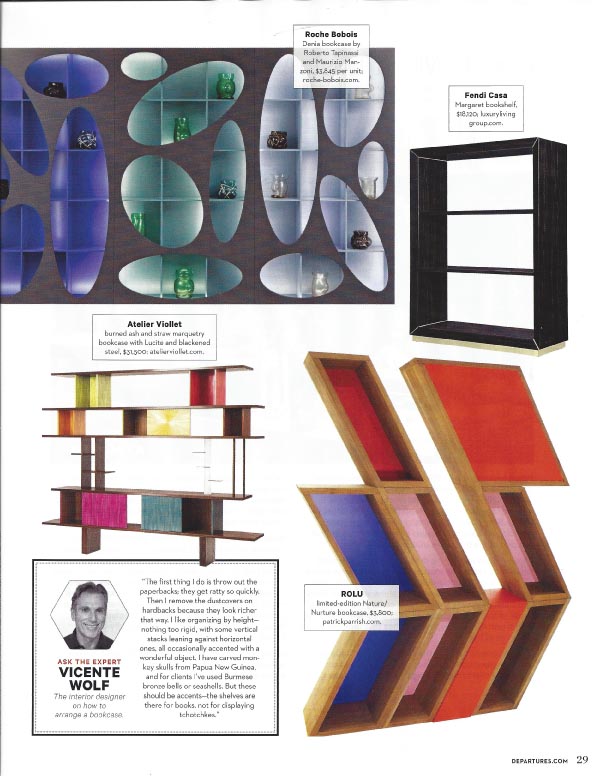 Pick up the Home & Design Fall 2014 issue of Departure Magazine. On newsstands now!
Thank you Tim McKeough for "Shopping With" me!
Center Tables: Pedestals With Many Purposes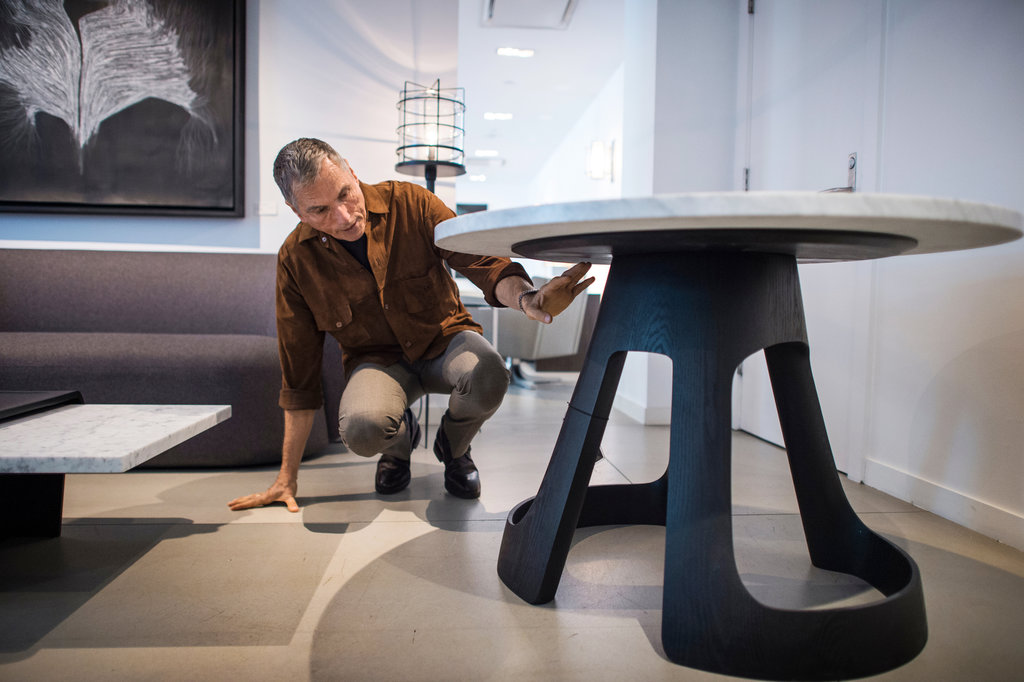 Pick up The New York Times October 2nd issue or read the article online at http://www.nytimes.com/2014/10/02/garden/center-tables-pedestals-with-many-purposes.html?_r=0#
Check out my latest design story in the October issue of Architectural Digest Magazine!
INTERIOR DESIGNER VICENTE WOLF DECORATES A STYLISH PALM BEACH, FLORIDA APARTMENT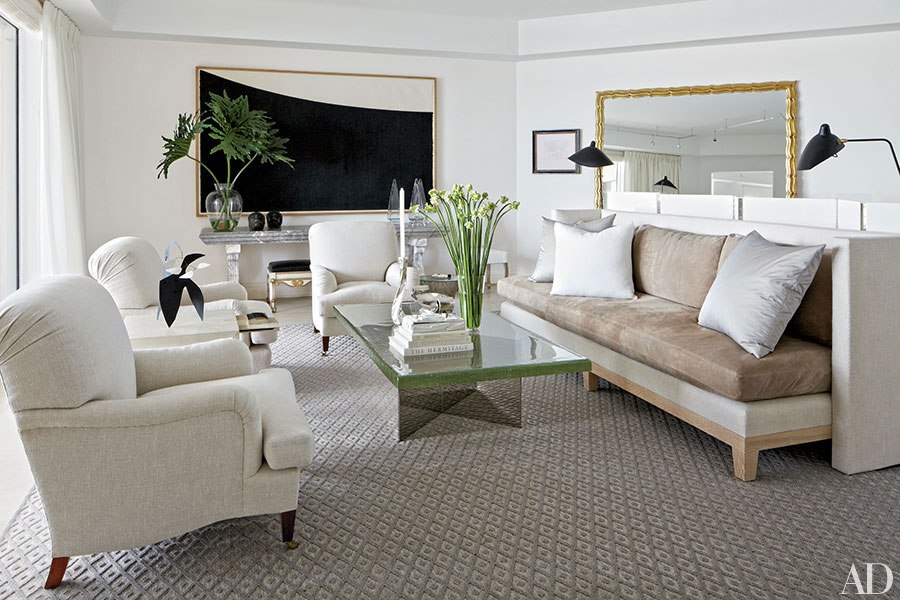 Click on the link below to see the full story:
http://www.architecturaldigest.com/decor/2014-10/vicente-wolf-palm-beach-florida-apartment-article