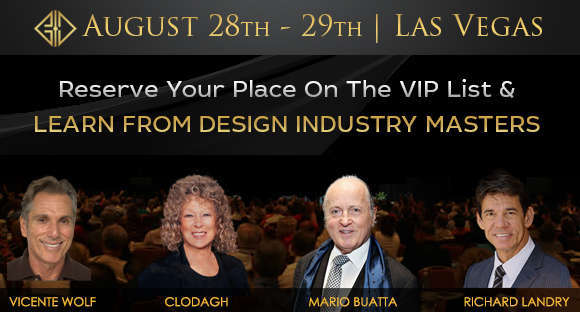 Why should you attend the BOLD Summit? Because you will learn more here than at any other design event this year.  These two days will change everything… Here's how:
~ Industry Masters like Richard Landry, Vicente Wolf, Clodagh and Mario Buatta will show you how they created international luxury brands, how they run their businesses and how to maximize profitability.
~ Take a deep dive into how other design firms are billing and making money, including: discount from retail vs. markup, value-based fees vs. time billing, and price-per-square foot strategies.
~Learn how to build wealth and use tax shelter strategies.
~ Learn how to build relationships with industry partners such as realtors, developers, art consultants—those who can give you valuable referrals.
~ Meet publishers and editors from:  DWELL, ROBB Report, Traditional Home, Hospitality Magazine and Luxe.
~ Learn how to make your brand attractive to your audience of affluent, ideal clients.
Your registration also includes:
~ 12-18 CEUs in two days.
~ A video recording of the conference that you can watch with your team again and again.
~ And the chance to win a trip to Spain.
It is easier to attend than you think!
Learn the strategies, make the contacts and receive the tools you need to launch your business to the next level for only $1,997.
Deposit of $500 + custom payment plan for your convenience.
All 3 nights at the Wynn for only$700 with the BOLD Summit room rate!
Plus receive $100 off your flight if you book though our partner travel agentwho will also get you the very best price on your flight!
As an Honorary Chairman and big supporter of Publicolor, I am proud to announce that Publicolor has 100 students who have defied  the odds and are enrolled into college this fall. To show our support, we are raising funds to help these students with there college education.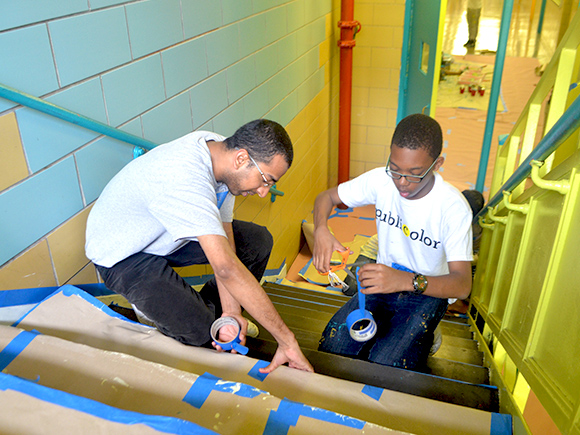 I have been an advocate for this organization for years. Working with the youth on creative events that built determination. I'm a firm believer that everything starts with our youth!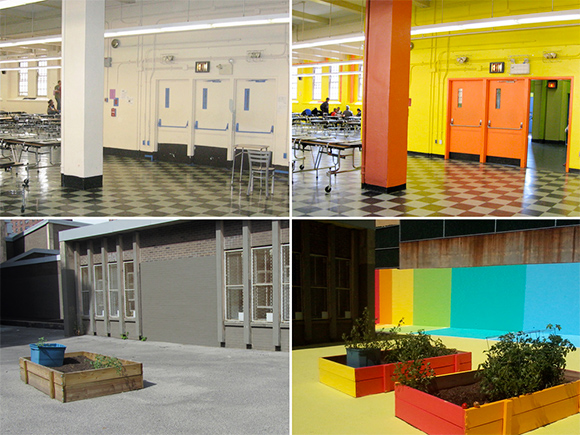 Each year 40% of New York City students drop out before graduating high school, 47% make it to college, and only 35% stay in college.
Publicolor students have defied those odds. 100% of them stayed in school, 89% of them are accepted into higher education programs, and the college persistence rate is 92%. However, they still face the challenge of closing the gap between their financial aid and tuition costs in order to pay for school. That's where we come in.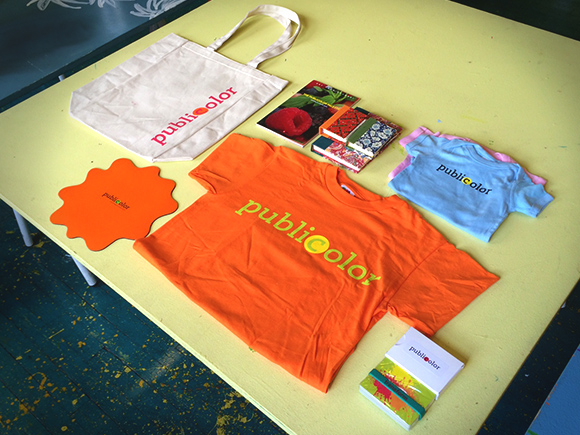 Contribute today!  Invest in our youth, today and tomorrow.
Go to
 https://www.indiegogo.com/projects/publicolor-help-kids-paint-their-path-to-college/x/7905221
or
like Pulicolor.org on facebook and show your support!
Thanks to all the editors who came out to the PPG Voice of Color event to view my new "Color Diaries" collection. This intimate event was hosted at my home in the city. I thought it was a great way to allow editors to get a sense of who I am and how I live. I really had a blast discussing the inspiration behind all of these wonderful colors and how I apply them to my designs. I'm usually known for neutral environments but designing rooms with a pop of color is an influence from my global travels. From the spice markets of India to the Prussian Blue architecture in Uzbekistan.
Travel will expand your creative prospective, training the eye to see color from different angles! Check out the event at http://instagram.com/voiceofcolor or http://www.ppgvoiceofcolor.com.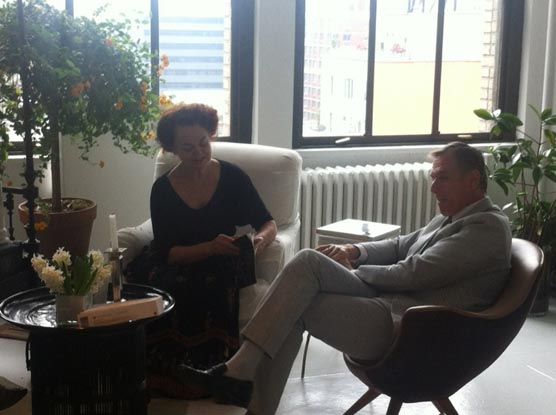 My dear friend, Christine from Hearst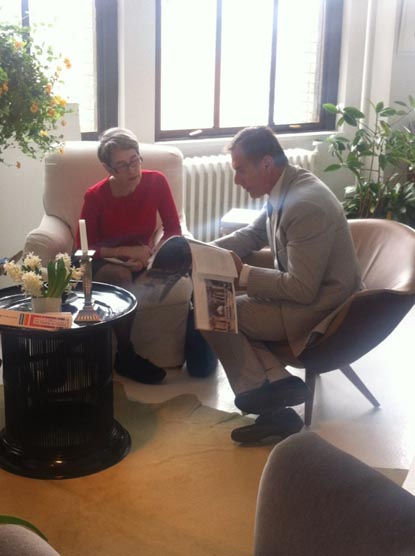 Deborah from This Old House had great design questions and readers who are constantly seeking new design challenges with various color palettes. Such a joy to hear!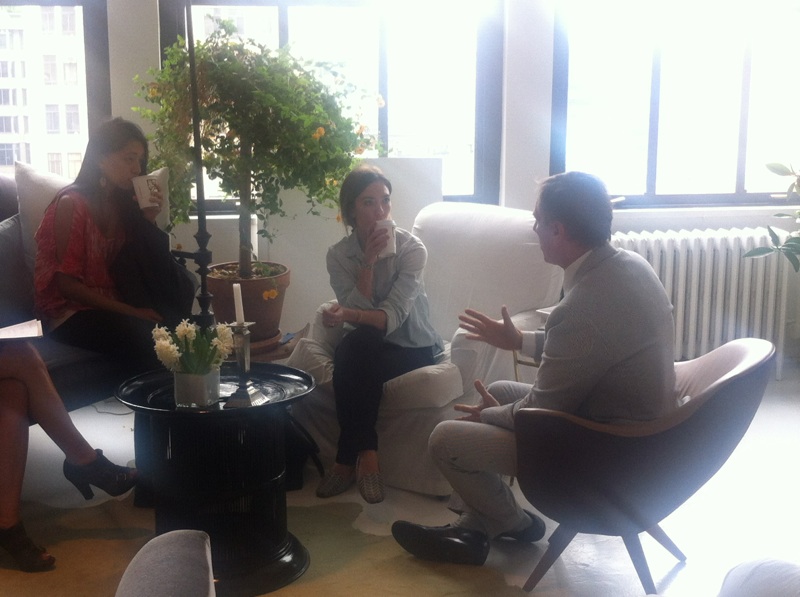 Amy & Kristin from Haute Living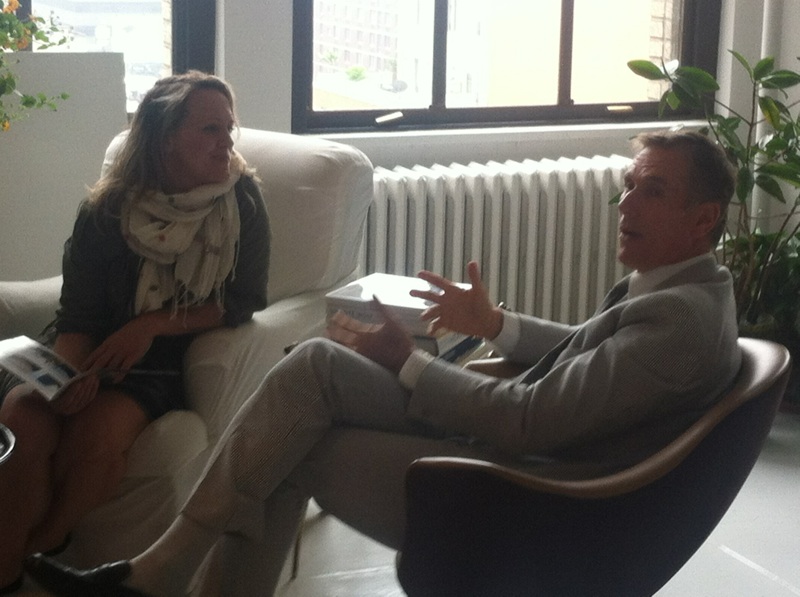 It's always a joy to hang out with Kate from InStyle!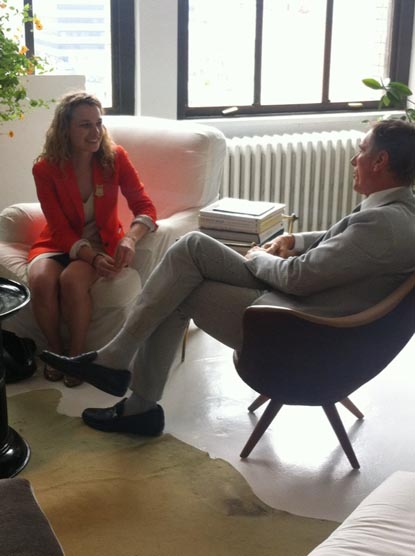 Alissa from Hospitality Design was intrigued by what inspired my collection and how any element can trigger a color pattern.  Our conversation went from color, architecture, traveling the world and then Paris (of course). Enjoy your stay in Paris, Alissa!