When shopping the web, I always like to check out one of my favorite home décor shopping blogs, Domainehome.com.  A great site for product highlights and fresh content on designs from new talent. For the holiday season, they recently posted an article featuring designs from Manhattan Holiday House Designer Showcase in support of breast cancer research. For this project I created a Swedish winter white bedroom anyone could rest beautifully in. For a personal tour, the showcase is open until December 18th in the New York City area.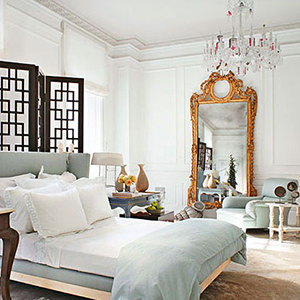 Holiday House NYC, 2 East 63rd Street, New York City
Last night, Architectural Digest hosted the introduction of their January 2014 issue celebrating the Top 100 Talents in Architectural and Interior Design. The event was held at the most glamorous restaurant in New York City, The Four Seasons.
What an amazing experience, to be in a room with the top industry leaders in the world. I was honored to be included and among this incredible list of designers.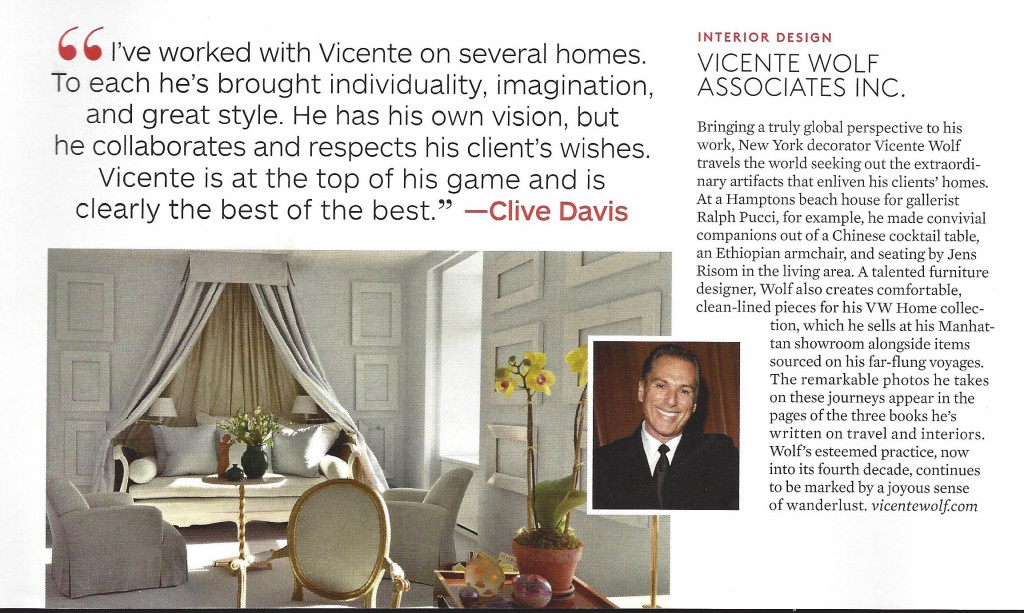 Among the crowd were Robert Stern, Tim Corrigan, David Rockwell and Roger Thomas, the Executive VP of Design for Wynn Hotels. The list of influential tastemakers in the design industry went on and on.  Not only did we have a great time full of laughs and notable speeches but the highlight came at the beginning, during the introduction given by Margaret Russell.  Not only was her speech touching but inspiring to all. Now I know for sure the holidays are here and it's time to celebrate.  Happy Holidays!
I lent my artwork for #thecronutmission & @godslovenyc! My carrier + 2  @DominiqueAnsel Cronuts™ + Thanksgiving. Bid now! glwd.org/thecronutmission