This Wednesday, March 5th at 1:00 pm (eastern time) I will be the guest of Kevin Sharkey at the Martha Stewart Home Design Show on Sirius XM Stars Radio, Channel 106.  This is a LIVE show so, call in and speak with me personally regarding your design questions at 1-866-675-6675. Nothing is off limits!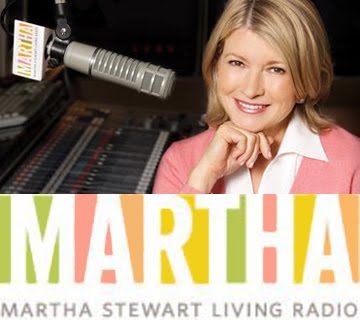 I had the pleasure to design Emmy-winning actress, Julianna Margulies home that appeared on the cover of Architectural Digest February 2014 issue.  Since the publication hit newsstands, we received numerous calls regarding the products and where to buy.  Most of the items were custom made for the client by VW Home while other products can be found in our New York City showroom.
For more information contact VW Home at 212-244-5008.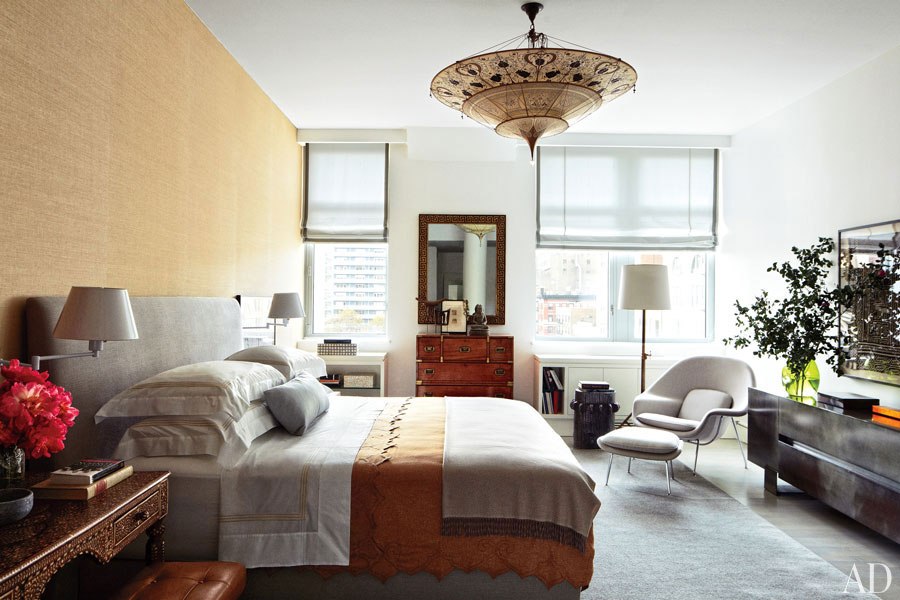 VW Home
333 West 39th St., 10th Floor
New York, NY 10018
tel: 212-244-5008
Showroom Director: Trudi Romeo
This year I had the pleasure of working with PPG Pittsburgh Paints in launching a collection of colors that will reflect my designs and love for travel. My favorite of course, is the Vicente Wolf White color #581-1.  Pure white is a color I often use in my designs and private quarters.
It's a color that transcend, making any room seem larger when floors and ceilings are painted in the reflection of this color.  As the holiday approaches, try adding a high gloss to your walls for a more glamorous appeal.  A great DIY project for any holiday celebration!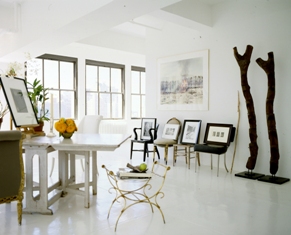 My NYC loft painted with PPG "Vicente Wolf White "color #581-1
available February 2014.