It was great speaking with Editor, Eden Univer at Dujour.com about Modern Moments in Design.  Check out the full article at http://dujour.com/article/vicente-wolf-modern-interior-design-tips/46455.
MODERN MOMENT
Famed interior designer Vicente Wolf on his top tips for curating a contemporary, avant-garde home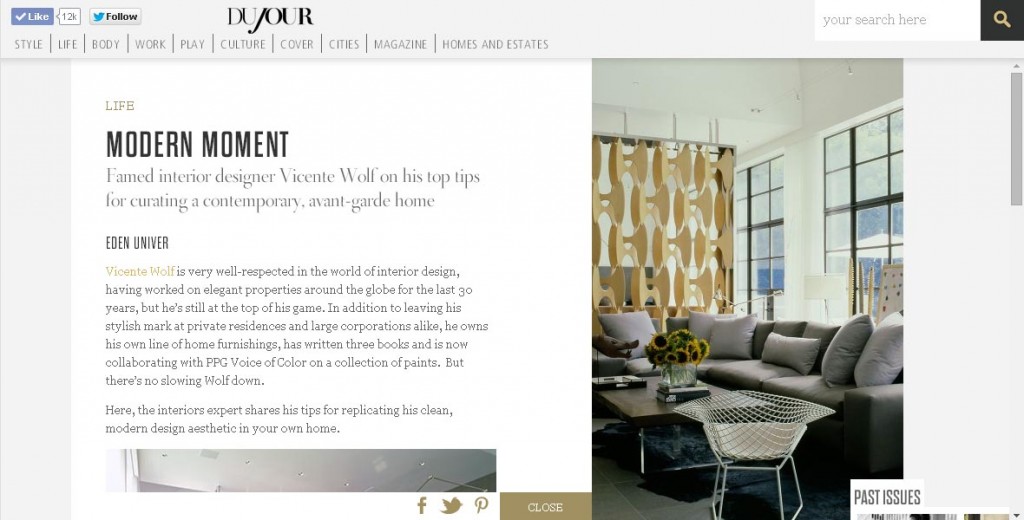 Seeking tips on how to refresh your home?
 Check out LXNY Open House that aired this past Sunday!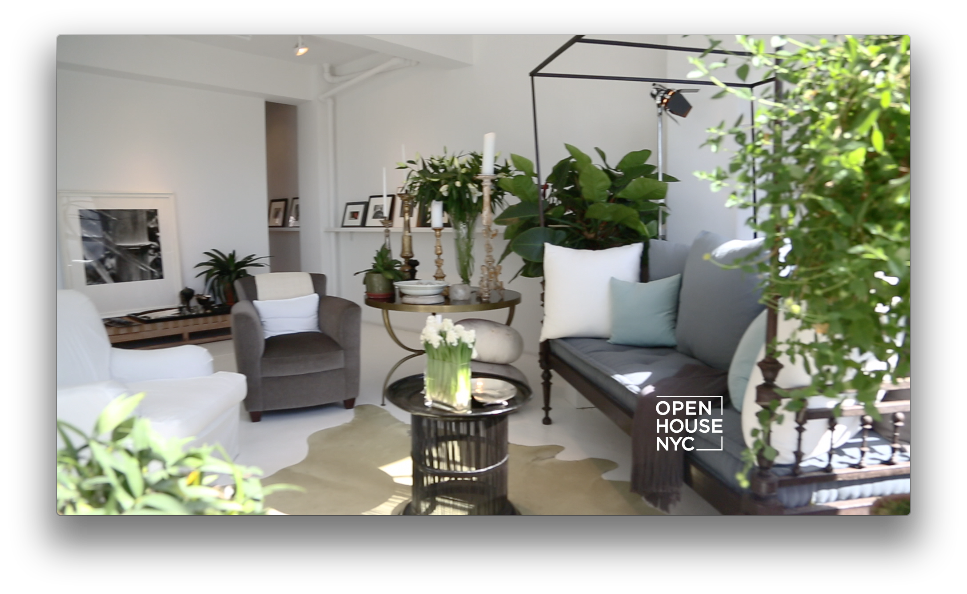 http://www.nbcnewyork.com/video/#!/blogs/open-house/Designer-Living–Refresh-The-Look-of-Your-Home/268609962
Airing Sunday at 8:30 am on NBC4 NY, I will be featured on this week's episode of Open House!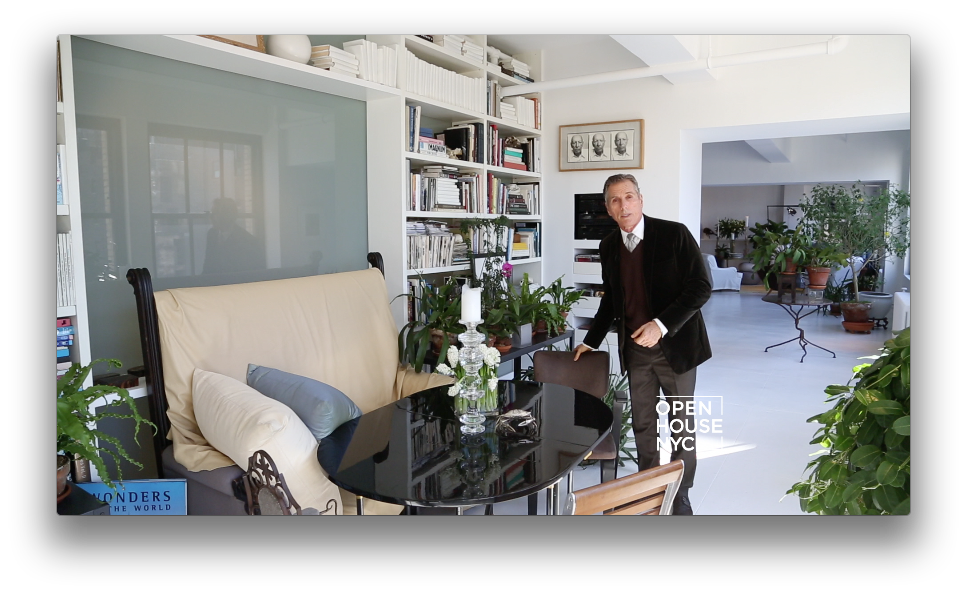 @openhousetv
@sara_gore