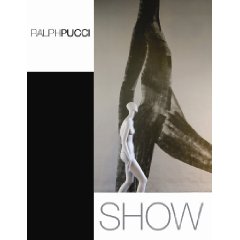 Ralph Pucci is a dear friend and a long-standing client of this firm and he has just launched a beautiful book that features some of the most spectacular shows he's hosted at his gallery over the past fifteen years.
Titled SHOW, the book melds art, furniture (you'll spot some of my pieces in there), design and mannequins – which Ralph is probably most famous for – in the most unpredictable and imaginative ways.
Treat yourself and buy this book – it's beautiful, and if you haven't been to Ralph's gallery in Manhattan, be sure to stop by on your next visit.
You won't be disappointed in either.