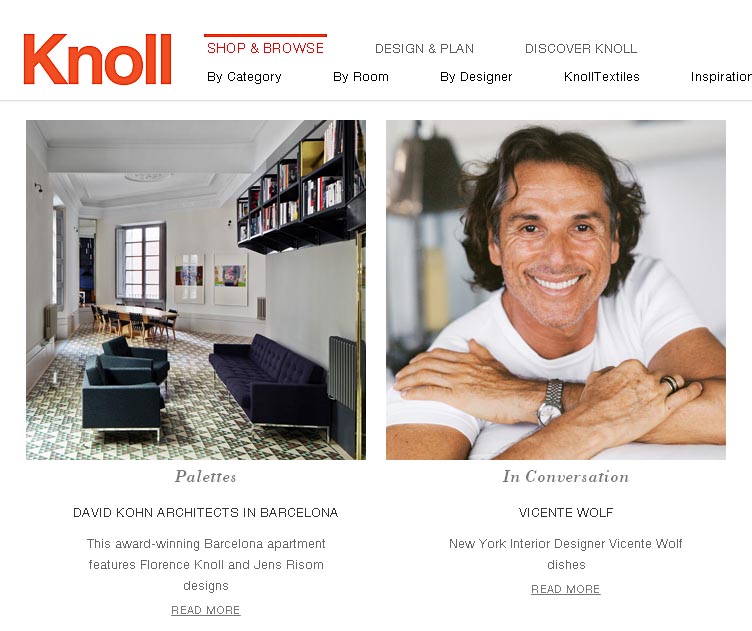 This weekend, the New York Observer Real Estate section featured an article on what's in and what's out in the New York market for 2014. To my delight the article was entitled, "Ooh, Is That A Vicente Wolf Living Room" naming my designs as the top pick behind some of the most iconic buildings in the New York City area.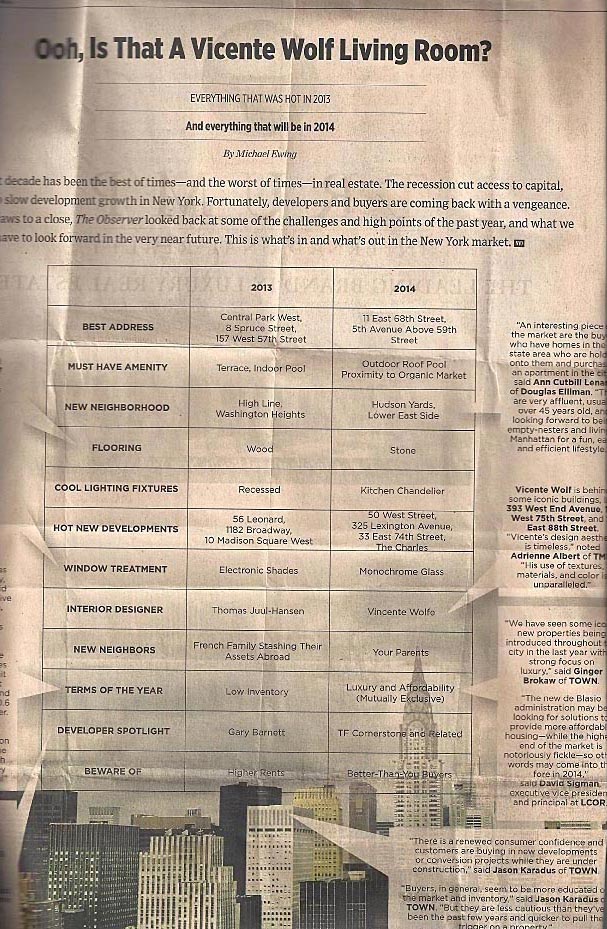 Not only has real estate changed dramatically in the past few years but developers and buyers are more eager to live within a space that's aesthetically timeless. Not only am I humbled for the recognition but I am delighted that my style aesthetics has not only impacted families but a city.

When shopping the web, I always like to check out one of my favorite home décor shopping blogs, Domainehome.com.  A great site for product highlights and fresh content on designs from new talent. For the holiday season, they recently posted an article featuring designs from Manhattan Holiday House Designer Showcase in support of breast cancer research. For this project I created a Swedish winter white bedroom anyone could rest beautifully in. For a personal tour, the showcase is open until December 18th in the New York City area.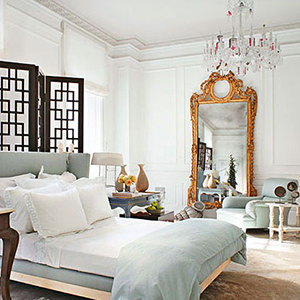 Holiday House NYC, 2 East 63rd Street, New York City