CONGRATULATIONS TO FASHION & LIFESTYLE WRITER, BLUE CARREON!
I'M HONORED TO BE A PART OF THIS BEAUTIFUL BOOK!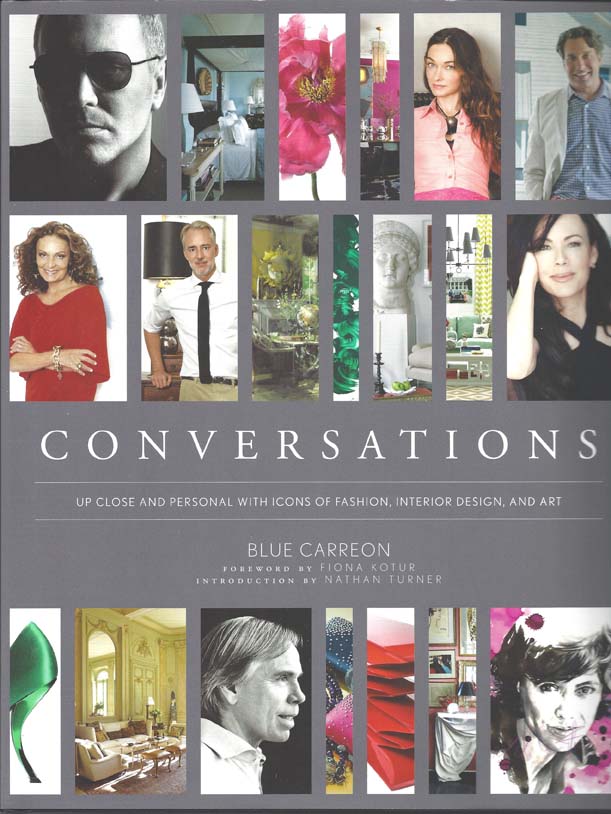 Order today
http://www.amazon.com/Conversations-Personal-Fashion-Interior-Design/dp/1629145475
Departure Magazine Home & Design Fall 2014 issue:
 "Ask the Expert"
"The first thing I do is throw out the paperbacks; they get ratty so quickly.  Then I remove the dust covers on hardbacks because they look richer that way.  I like organizing by height – nothing to rigid, with some vertical stacks leaning against horizontal ones, all occasionally accented with a wonderful object.  I have carved monkey skulls from Papua New Guinea, and for clients I've used Burmese bronze bells or seashell.  The shelves are there for books, not for displaying tchotchkes."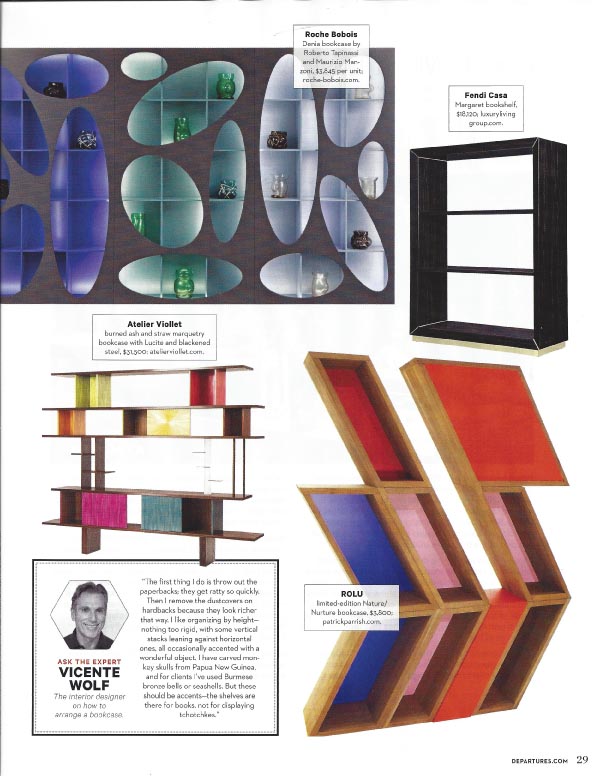 Pick up the Home & Design Fall 2014 issue of Departure Magazine. On newsstands now!
Last week, I was featured in The New York Times Design section discussing center tables and how they can add function to a room.  When entering a home, I love to design sculptural pieces to create a focal point. The S Table, is by far one of my favorite products that I have created for VW Home, that does just that!  I have used this table many times in my design projects in various rooms.  So, if your looking to make a big impact, select a center table such as the S Table and decorate it with flowers, artwork or sculptural pieces at various heights. Whatever you choose, the beauty of the craftsmanship will inspire all.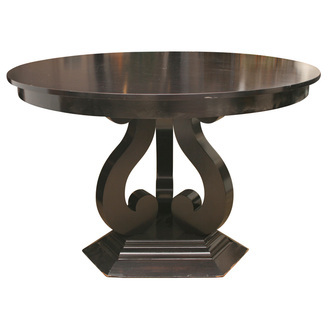 The S Table
Available @VW Home
212.244.5008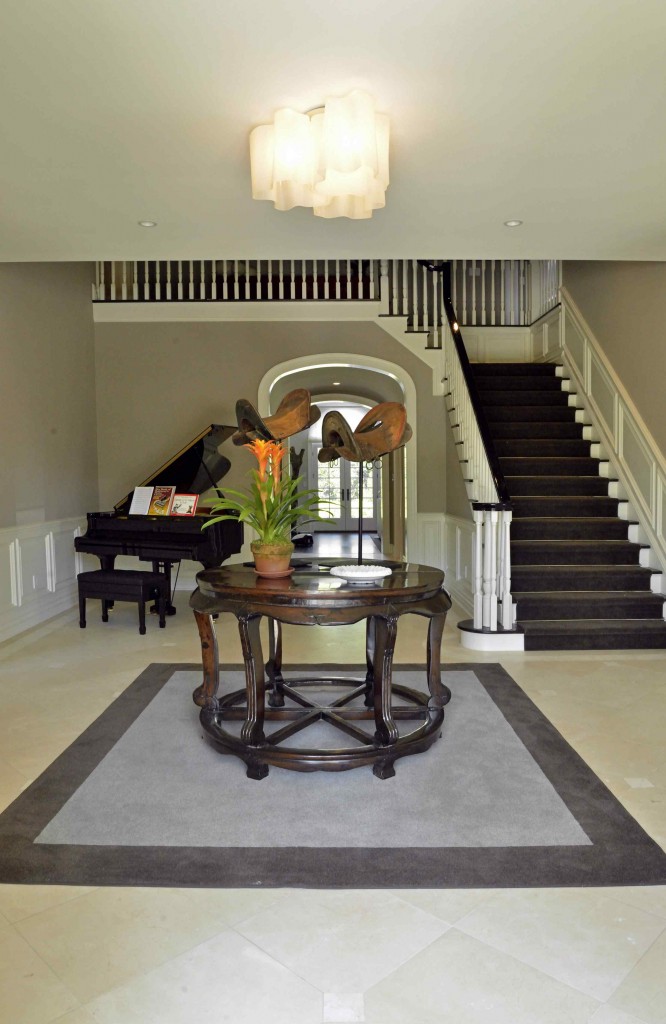 Antique Chinese Center Table used in foyer
Available at VW Home
212.244.5008