Now available: The Color Diaries Collection color card as an online flip book for easy viewing!
http://www.coastdirect2market.com/ePubs/PPG81279LR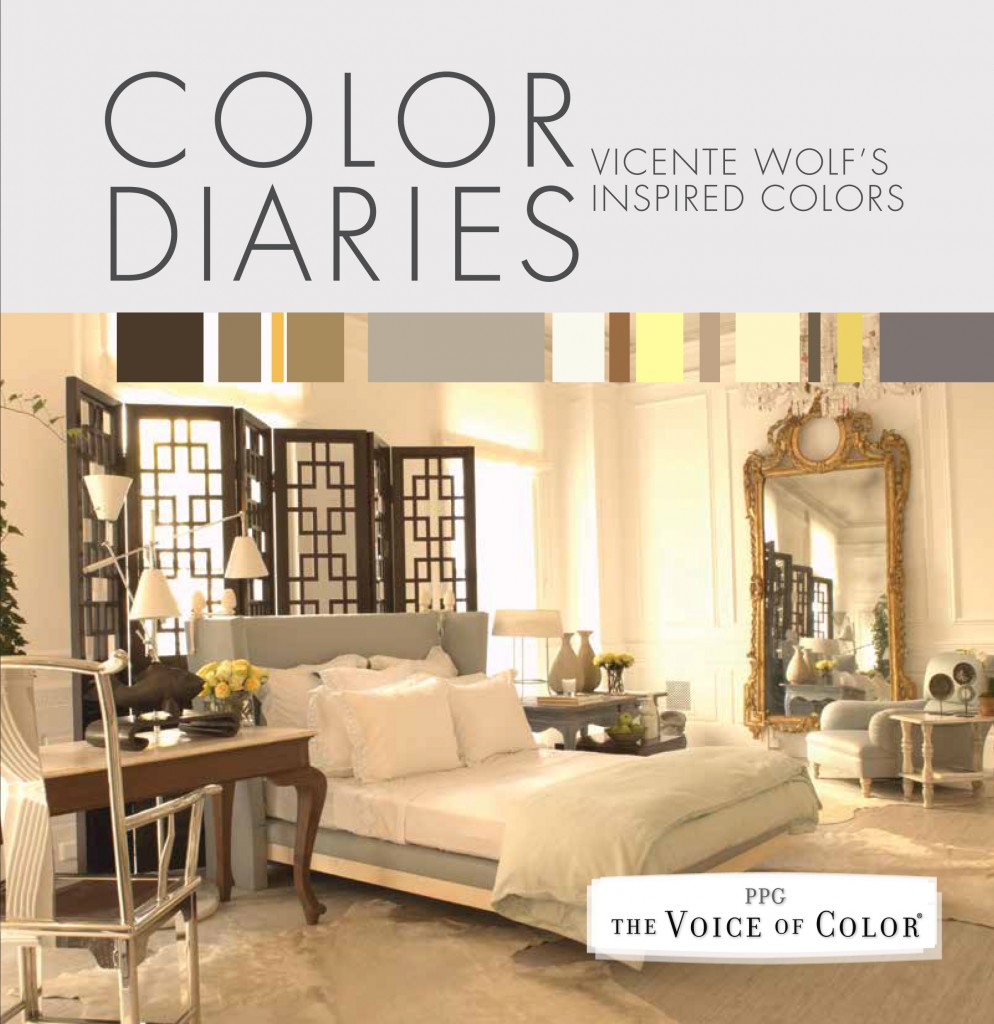 Are you ready…I AM! Register now and join me at the Bold Summit in Las Vegas. Formally known as the Business of Design conference, the Bold Summit is the only event that provides the specific strategies and contacts that luxury designers need. Emerge inspired and extremely clear on what to do to blast through the unique challenges you face right now as a luxury designer!
Also, join me for a one-on-one breakfast Friday, August 29th at the PPG booth as I discuss my new color collection with Pittsburgh Paints.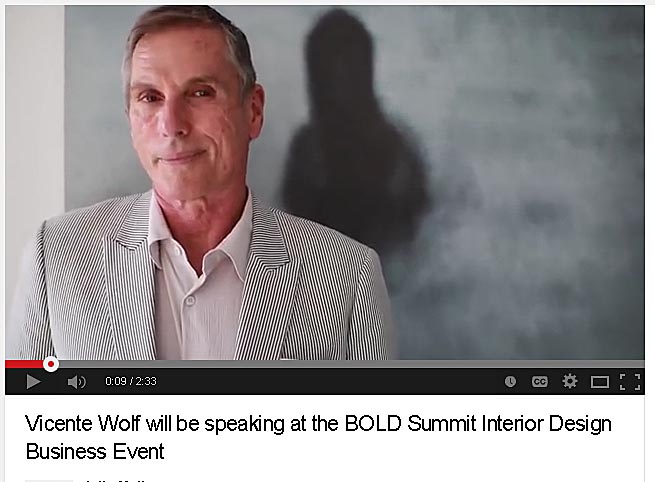 Step into my New York City loft and explore the world of design with me!
It was great speaking with Editor, Eden Univer at Dujour.com about Modern Moments in Design.  Check out the full article at http://dujour.com/article/vicente-wolf-modern-interior-design-tips/46455.
MODERN MOMENT
Famed interior designer Vicente Wolf on his top tips for curating a contemporary, avant-garde home