Archive for December, 2011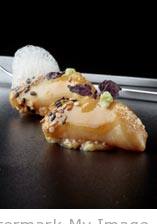 Wow what a trip it was to Spain!  Two days in Barcelona, two in Sevilla, two in Grenada, and two in Madrid…but I was able to see a lot in a short time.
My big stop in Barcelena was seeing the Ludwig Mies van der Rohe masterpiece that was built for the 1929 World's Fair – I felt like I was going to church. It was so enlightening and spiritual to see his work.  The other buildings at the World's Fair site were also a sight to behold.
I was especially excited about going to Grenada to see the Alambra.  I absolutely loved the Islamic architecture, and spent two days walking through the gardens.  I also did a night tour, which was very interesting.  I'd suggest going there first thing in the morning, and booking the tours ahead of time, as there are hundreds of people waking through. 
As for shopping in Grenada, I found some great antiques at a store called Antiquedades Decoracion Abascal.
In Madrid I visited the Museo Nacional del Prado, Museo Reina Sofía, and many other beautiful sights.
I visited two shops in Madrid: Justiniano X SL and Mercedes Urquijo Antiquedades for 17th Century Spanish and other objects for the showroom.
The best meal I had in Spain was a magnificent dinner at the La Terraza Del Casino restaurant in Madrid which serves nouvelle food.  I had the tasting menu which came with 15 small courses and it was delicious.  The flavors were a combination of sweet and sour, infusion and froth – my meal started at 9:30 p.m. and I left at 11:45 p.m.  I also tried several different wines.  The whole experience made me want to come back to Spain just to eat there again.  I cannot recommend this restaurant enough…plus it has a Michelin star.
The next day, I took off to Delhi for a whirlwind shopping trip with a furniture dealer.  My next stop is Bali, Indonesia, where I'll be visiting my good friend Bruce Carpenter who is the owner of Amirshop (which sells furniture and objects from different islands in Indonesia).  I'll be spending Christmas in Bali – it truly is the perfect place to celebrate the joy of the holidays. 
I'll post photos from my Spanish adventure when I return!