Archive for June, 2011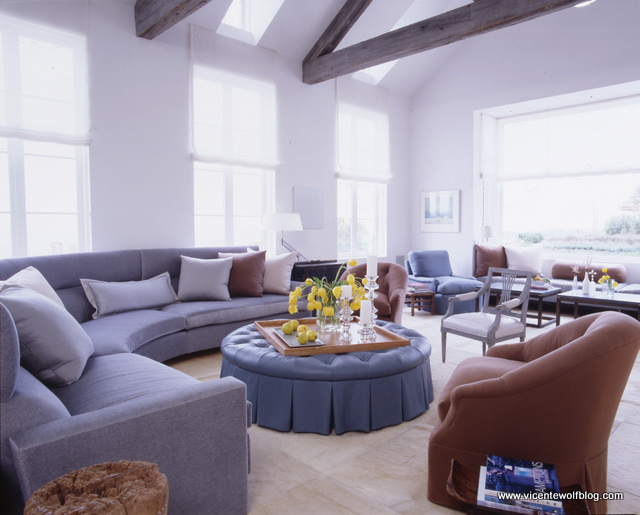 We are getting ready to present two new jobs, one in Manhattan and one in Long Island. I must say my heart is the most joyful when I am creating.
Designing is different than it was a few years ago; we are dealing with today's budget limitations and people's general nervousness.  I think people are accustom to a level of luxury that is just not economical right now but they still want it. Working for clients with high expectations and low budgets is on one hand challenging and pushes my creativity but on the other very difficult.  Another challenge of  having lower budgets is the rising prices in the marketplace,  fabrics that were $80 per yard are now $100 and custom sofas that were 8k are now 12k! As designers we are stuck between a rock and a hard place, we want to express our creativity but are limited by lower budgets and rising price tags.
I have started going to mass-market retailers such as Wisteria, Restoration Hardware and Design within Reach to complete jobs within budget. Not that there is anything wrong with that, in fact I think it brings a different dimension to the work. But years ago it would have never occurred to me to go that route…how are you all dealing with this in your own work?